According to David Herro the Founder of @BlizzardBrawl , KING KONG BUNDY will feature in the upcoming WWE Game, WWE 2K14.
David's recent tweet confirmed the former wrestler's inclusion, which says that he had a chat with King Kong Bundy and he will be in the new WWE Video game.
The recent tweet can be found below
Just had a great chat with @RealKKBundy and he will be in the new WWE video game…

— DavidHerro (@DavidHerro) August 13, 2013
This sounds legit as the upcoming game will have a single player campaign mode called "30 Years of Wrestlemania" where we can re-play all the great matches of the past.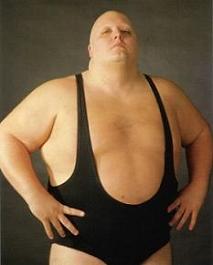 Hulk Hogan who was confirmed to be in the game  yesterday had a match with King Kong  Bundy at WrestleMania 2, and looks like we will be able to play that match as well
However we are yet to hear anything from the officials on this issue. The 30 Years of WrestleMania mode roster is going to get revealed on Aug 17th. So we all will have to wait till couple of more days for the official announcement.
Share and Spread the word
Comments
comments