DDP Confirmed for WWE'13??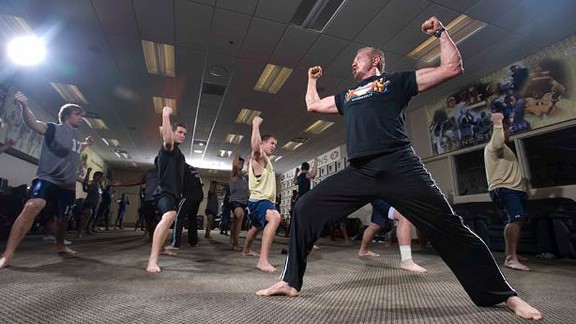 ESPN has posted an article about DDP, the former WWE wrestler named Diamond Dallas Page reinvented as yoga guru
The article itself says "He doesn't rule out a return to WWE and a recent agreement has led to him being a character in the latest WWE video games."
You can read the complete article by clicking here
Considering THQ is focusing on WWE'13 Video Game right now, and these lines by ESPN article clearly indicated that he is in the latest upcoming title, which is WWE'13 releasing Oct-Nov 2012
WWE'13 is rumored to be based on attitude era, and we have seen guys like X-Pac being approached, Road Dogg has already done voice overs for the game, Billy Gunn is already involved, and now ESPN has confirmed that DDP will also be in it.
The rumors of WWE'13 based on Attitude Era is turning out to be true so far.
Share and Spread the word
Comments
comments
Powered by Facebook Comments